Ransford Brempong is the Founder of WestCoast Training, Director of Operations at 3Point Basketball, Co-Founder of the Tall Player Project, and a former Canadian professional and amateur basketball player. In addition to his wealth of basketball knowledge and experience, Ransford is one of the most respected, humble, friendly, and bright motivational minds in the basketball circuit I've ever met.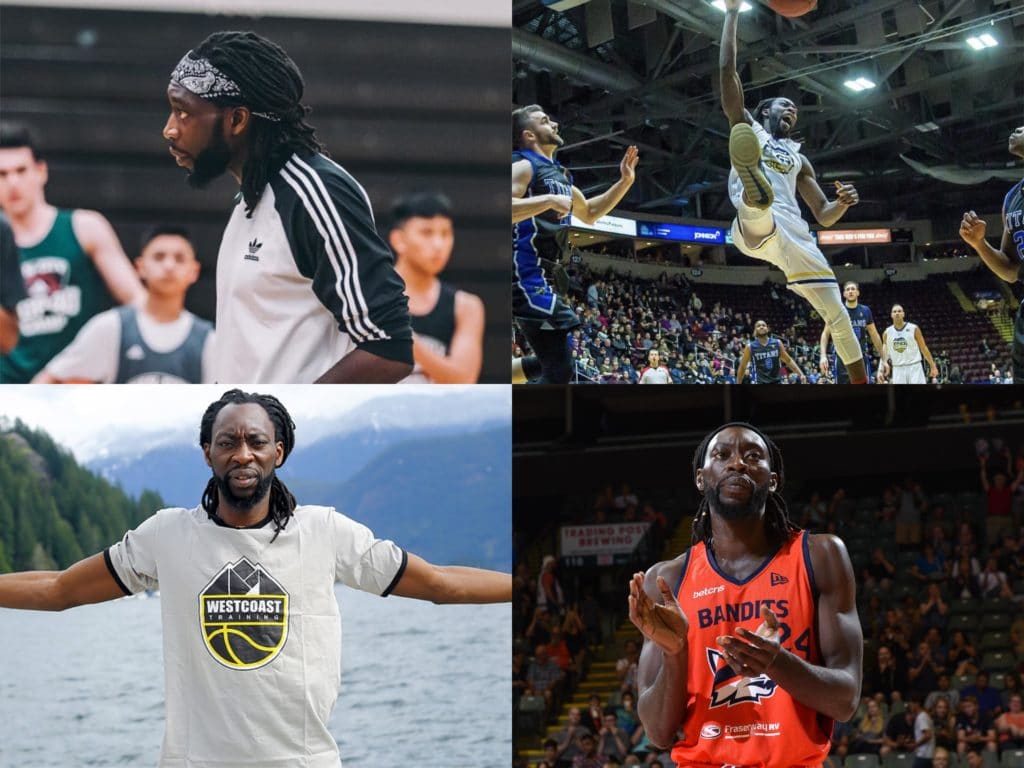 In our chat, I asked Ransford what the best part of his basketball career has been. Here's his answer:
"I'd say the best part of my career has been the longevity of it all. Not many guys have been able to step away in the middle of their careers, start a flourishing family, and business then be able to continue to play at a high level and still play all these years. I'm literally the representation of the saying Ball is Life"
Ransford's answer speaks volumes about his love for the game. When I asked him to tell us about his playing career, he chronicled his incredible, awe-inspiring journey. Without further ado, I bring to you my conversation with The Big Fish himself: Ransford Brempong.
Take us through your basketball playing career.
My basketball career started in Toronto, Ontario in the suburb of Thornhill where I attended Thornlea Secondary School. I was into basketball but didn't really work on my game all that much
Regardless, I tried out for my grade 9 team and had high hopes of making the team, however, didn't make the cut. Not making my grade 9 team was the first catalyst that made me realize that I had to work twice as hard to make sure I didn't go through that type of disappointment again.
Grade 10 – 12: A Turn-Around
I went on to make the team in grade 10, and then by my final year of high school, I was named one of the Top 5 players in Toronto. However, that underdog mentality never left me. I received a full D1 scholarship to attend Western Carolina University (WCU) in the fall which was one of the first times I realized I had the ability to turn what seemed like the impossible into reality by simply outworking others around me, and believing in myself more than anyone else.
Summer Before University
The summer before my freshman year at WCU was also the first experience I had with the Canadian National program. I had never made a provincial team in high school but still felt like I could compete against those guys so I went to the walk-on tryout for the Junior National Team. There was literally 200 guys in the gym, however, I found a way to catch the eye of Jay Triano who was the head coach of the senior team at the time and I made the cut. I had a great summer playing at the international level for the first time.
Western Carolina Catamounts
I would go on to play on the basketball team for 5 years and earned my bachelor degree. I ended up finishing off my career blocking the second most amount of shots ever blocked in the Southern Conference history.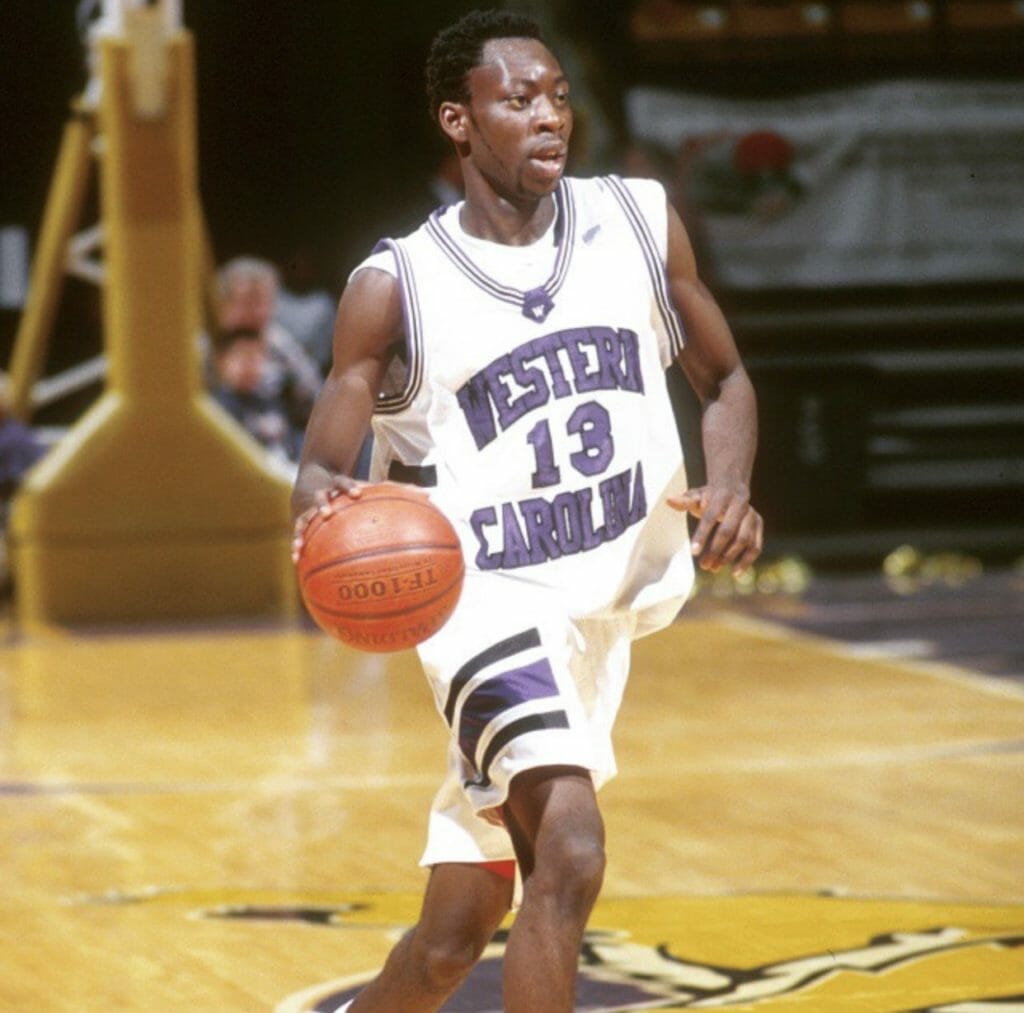 More importantly, I met my soon to be wife, Felicity Ribalkin, during my sophomore year at WCU as she came up from Vancouver, British Columbia on a volleyball scholarship.
After My Sophomore Year
To be honest, I thought I had finally arrived and would stop getting overlooked. However, the next summer when I came home from college, I waited and waited for my invitation letter to the National team training camp, but it never came.
Canadian National Team
Instead of hanging my head, I went back to the same walk on a tryout as the year before with the mindset of proving to everyone that the way I played was not a fluke. That was the beginning of almost 8 summers playing throughout the National program. I was fortunate to make it all the way to the Senior National Team where I played for 3+ summers.
A couple of highlights of my career have been obviously that first time I made the Canadian National Team coming from the walk-on tryouts two summers in a row. I'm not too sure how many other players have had that sort of beginning. Another highlight would be some of the players I've been privileged enough to share the court with and against.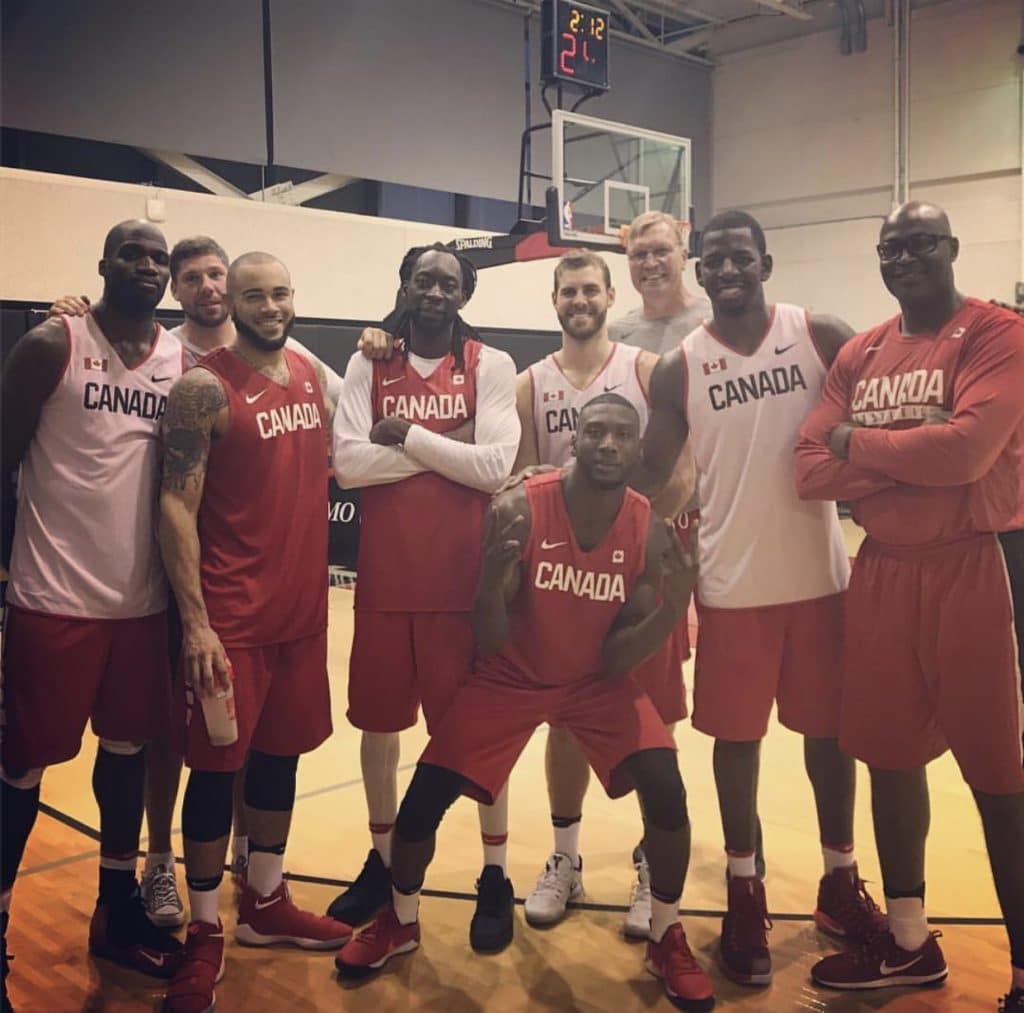 I would have never imagined as a little skinny kid from Thornlea Secondary School that I would one day play with and against guys in the NBA such as Kobe Bryant, Dwanye Wade, Dirk Nowitzki, Yao Ming, Chris Paul, Marc Gasol, Carmelo Anthony, Jamal Crawford, Kevin Martin, Kelly Olynyk, Joel Anthony, Samuel Dalembert, Luis Scola, and Zach Lavine to name a few.
I'd say the most memorable moment from my career was playing for Team Canada in 2008 when we were looking to qualify for the Olympics. I had the opportunity to play with Team Canada vs the Team USA where I played against guys like Kobe, Chris Paul, Dwight Howard, Carmelo Anthony, and Dwayne Wade. The game was surreal to be actually competing against guys I grew up idolizing.
It was also an extra special experience for me as I was actually cut that summer from the National Team. I was the final cut two days before the team was to leave for the tournament. However, the coach at the time Leo Rautins called me the night before leaving and said that the coaching staff and players all felt like they made a mistake in cutting me and wanted to know if I'd still be interested in coming back and playing as the 13th man. So I went from being cut to playing against Kobe Bryant all within a 3-week span.
My Senior Year at WCU
I probably realized I could play professionally heading into my senior year at Western Carolina. I had some success in college but I also realized I was a late bloomer and that my best days of basketball were still ahead of me. Even back then I realized all I had to do was worry about the things I could control and not waste energy on everything else. What I knew I could control and what could set me apart from others was my work ethic and ability to do whatever a coach asked of me to the best of my ability.
Professional Playing Career Overseas
After graduating from University, I then went on to play professionally in Europe for 5 seasons in Germany and Holland. I had a great experience seeing the world and growing as not only a basketball player but also a person.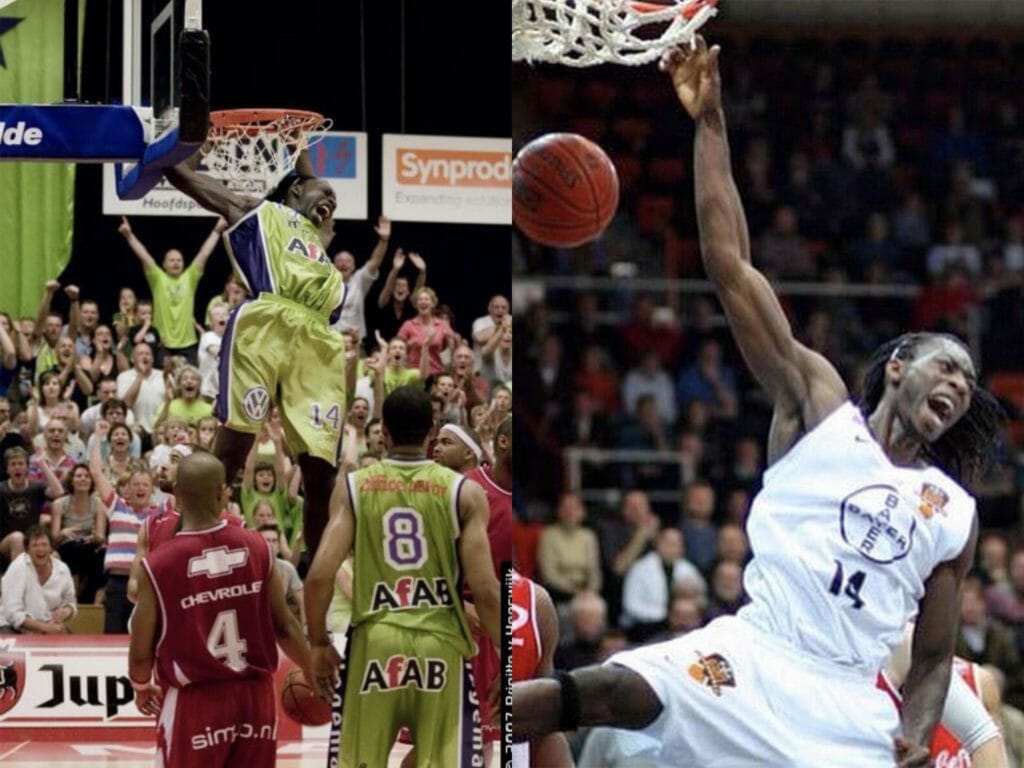 Injury Hits
The first bit of real adversity in my career came in 2009 when I fully ruptured my ACL, MCL, and Meniscus in the last game of the season while playing for Groningen in Holland. At the time it was quite devastating as it brought my National Team career to screeching halt and derailed my professional career, just as I was coming into my prime. However, looking back in hindsight the injury was a blessing as it allowed me to start thinking about what I was going to do once I got done playing basketball.
I spent a full year back in Toronto thinking about my future and rehabbing my knee before coming back to play another season in the Bundesliga with Dusseldorf. After that final season with Dusseldorf in 2011, I thought It was time to hang it up and focus on my family.
The lowest point of my career was definitely the first time I got injured in 2009. I really had never taken more than a couple minutes to think about what I would do if I couldn't play basketball and all of a sudden my career had come to a halt. It made me reevaluate who I was and how I needed to start looking at the big picture. But, in the moment, it was one of the lowest points of my career.
"Retirement"
I stepped away from the game and for 3 years worked in the corporate world as an IT recruiter. I say that's the only time I ever had a real job in my adult life! At the same time, my life took a bit of a turn that same year as I was in a serious car accident and fractured my T4 and T5 bones in my spine.
It would be a long 4 years of extensive rehab to just be able to walk and do regular things again without being in excruciating pain. The blessing in disguise was that I had to change my lifestyle to be able to come back to full strength. This meant that I started to focus much more on keeping my core as strong as possible as well as stretching and doing daily stability exercises. I believe this is one of the main factors that allowed me to play up until now.
#retirementfromretirementtour
In 2016, my back was finally starting to feel healthy enough to do more dynamic activities. I also realized that the passion to be around the game still burned strong.
I started coaching local high school kids in Vancouver on a full-time basis. I went from helping out with one North Vancouver Basketball Academy programs to eventually coaching and overseeing 4 separate Academy programs.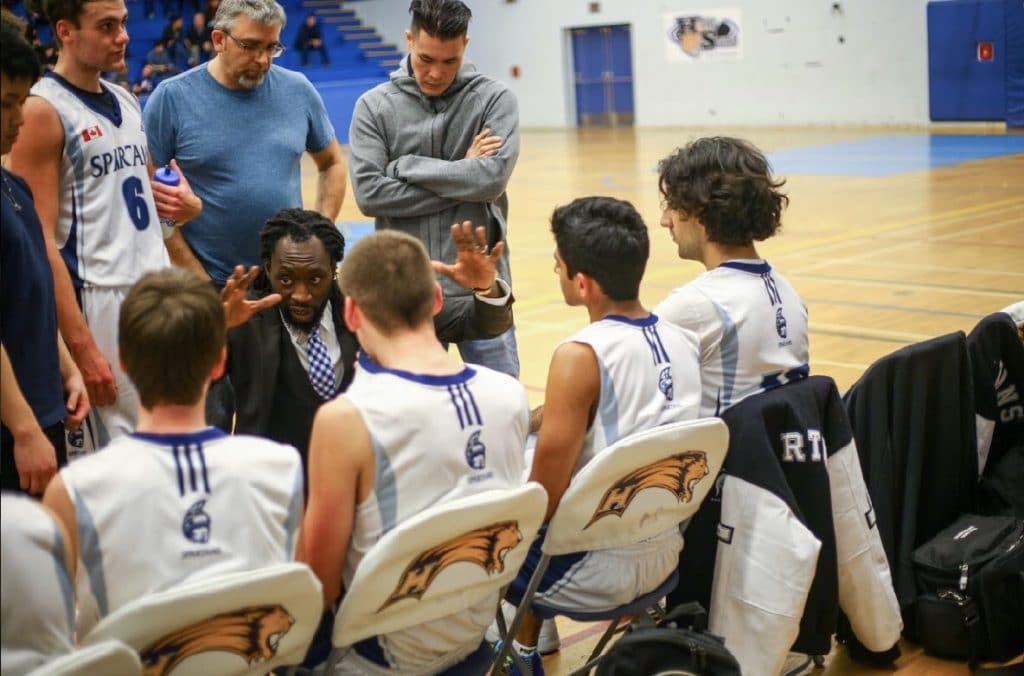 I also helped out with multiple club basketball programs as well as coaching a high school basketball team. At the same time, I began playing in the summers down in Seattle with a local team called SB Battle.
It gave me the opportunity to grow that love for the game again as I would be competing against NBA players such as Jamal Crawford, Nate Robinson, and Zach Lavine. I began to realize I still had a lot left in the tank and had a lot to give to the game.
I had a couple of really big games playing in the Seattle Pro AM. One of them that started to catch the attention of others in the basketball circle was when I dropped 41pts, 18rebs, and the win versus then #1 ranked high school prospect Michael Porter Jr.
That was sort of the catalyst. First Roy Rana, who was at the time the head coach with the Canadian National Team, reached out to me to see if I was interested in coming out to the training camp in Toronto as they were short on Big men with the new FIBA format. Having not played professionally in 5 years and on the national team in nearly 7 years the whole experience was like a deja vu. I never imagined I would ever be putting on a Team Canada jersey again.
NBLC: St. John's Edge
While I was back home I got my reps up playing weekly for my legendary men's league team called the Freakshow. The team was comprised of retired CIS (now known as U SPORTS) vets, as well as old National Team members such as Andrew Mavis and Joey Vickery.
From there I came back to play with the St. John's Edge in the NBLC for one season. I then took another year off continuing to raise my growing family of now three children, as well as continuing to focus on my growing basketball businesses.
CEBL Player: Fraser Valley Bandits
It was a labour of love as now 38 years old I wasn't getting any young. I also had not played for over a year and the body had definitely slowed down. However, I made the hour and a half drive from my home in Deep Cove to Abbotsford three to four times a week to rapidly knock off the rust. The season didn't go the way I would have liked in terms of the wins and losses however it was a great experience for me to see the game again with a new perspective and to be able to once again mentor many of the younger players in Vancouver. I also looked at it as an opportunity to help to continue to build the basketball culture in Vancouver which I have dedicated the past 6 years of my life to help develop.
Now that my playing days are over I'm excited to see what's next. I'm looking forward to focusing even more on growing the basketball culture in BC. The game has given me so much and I'm blessed to be able to retire for good this time from my playing days but yet still have a basketball in my hand on a daily basis. I'm forever grateful to the game of basketball and how it's been able to shape my life to this point.
This summer, the opportunity to play with the Fraser Valley Bandits came up and I jumped on it. They're a professional basketball team in Fraser Valley, British Columbia playing in the Canadian Elite Basketball League (CEBL). I saw it as a great opportunity to play one last season in front of my family and friends in Vancouver.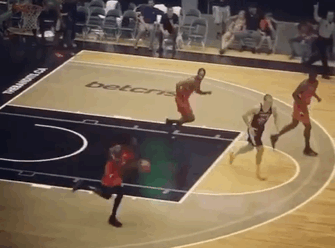 Ransford Brempong's Instagram Post on Final Shot
Courtesy of Ransford Brempong's Instagram and West Coast Training.
Tell us about 3PointBasketball and WestCoast Training.
Sure.
3PointBasketball
Along with my business partner, our vision is to continue to introduce basketball to the kids in Vancouver at a younger where they will begin to develop the love for the game in the primary grades. We are currently running our program in 10 schools across the north shore, and employee 30+ coaches from the local universities and high schools.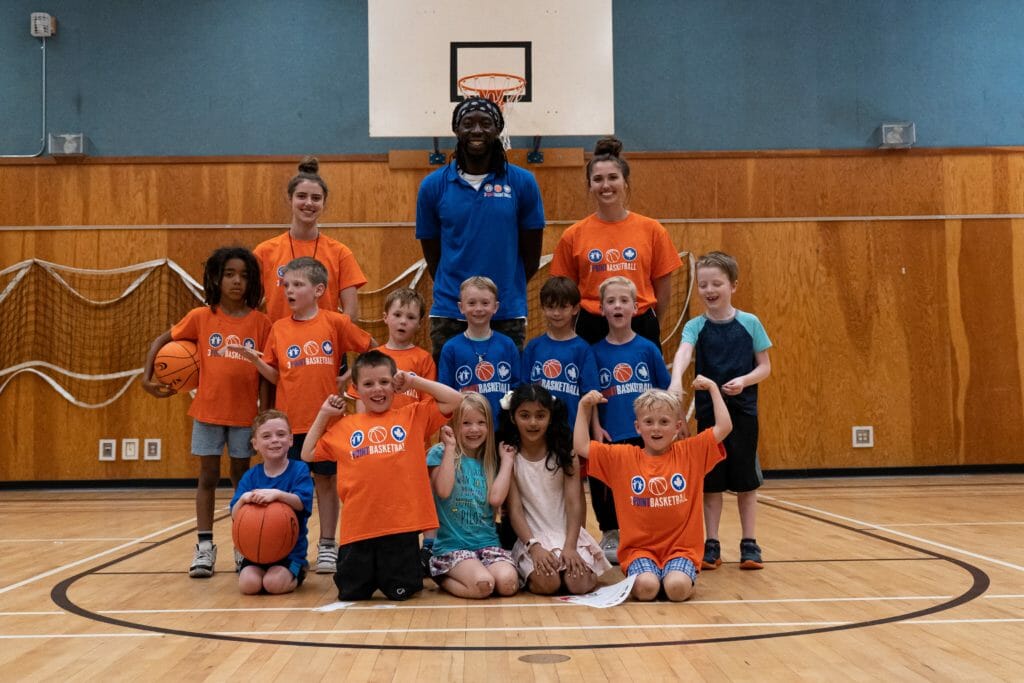 In a nutshell, 3PointBasketball is an after school program that runs in the school district for primary age kids (K to Grade 4). It's a program that my kids, as well as many others, are able to participate in as they begin to be exposed to the game and learn to love it at a young age.

WestCoast Training
I also started a basketball consulting venture called WestCoast Training. My goal is to help grow and develop the game in Vancouver in whatever aspect someone might need.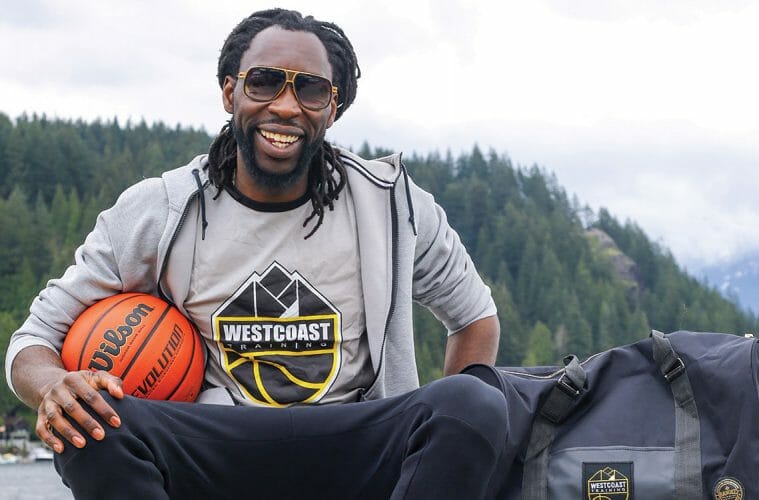 I did everything from 1 on 1 training, coaching a high school team, coaching the U17 provincial team, running the Adidas Top 40 camps, as well as numerous club teams, skill development programs, and overseeing 4 separate basketball academies in the school district.
In a nutshell, WestCoast Training is my basketball consulting company where I look to do all sorts of different roles in the basketball community that I feel benefit not only my brand but also the overall development of the game in BC.
Tall Player Project
Lastly, this past year I partnered with Levon Kendall, my old national team teammate, to create the Tall Player Project. This program was created to help better assist tall players in Vancouver through mentorship, and specific skill development to help them have more success on the court.
Ransford, your basketball journey is so admirable. I'm curious to know if you could choose to have a superpower, what would it be?
"If I could have had one superpower during my career to help me have more success I'd say it would have been to gain 20 pounds of muscle. As a 205 center who literally has been the same weight since I was 18 years old…I always say I'm the lightest guy to ever play the center position at such a high level! I truly believe if I had ever been able to put on 20-25 pounds of muscle that I would have had a chance to play the game at the highest of levels."
Final Thoughts From Phil
Without a doubt, Ransford Brempong's basketball player career had many challenges. He had to overcome many obstacles. From being cut from his grade 9 team, playing a waiting game with the national team, major injuries to his back and knee, and admittedly being out of shape throughout, Ransford Brempong never gave up. As a result, he managed to carve a basketball-playing career that is not only widely respected but led to the creation of three incredible organizations in 3PointBasketball, WestCoast Training and the Tall Player Project.
The amount of self-determination, resilience, and belief that he could still play professionally ultimately helped The Big Fish evade the fisher's hook. Even though The Big Fish has officially (or unofficially) retired from playing basketball professionally, Ransford Brempong's opportunities on the business side of the sport have really just begun.
---
Ransford Brempong
Interview by Phil Goldberg
Posted August 26, 2019 in Your Career in Sport