Rahman Anjorin, Player Manager within the Player Affairs Department at the NFL Players Association, works hard to engage new players entering into the league, helping them to identify their career needs and goals so that they can succeed both and off the field. Rahman in his career, displays humilty, impact, and heart, as he finds his passion most in helping others. He sees the importance of athlete development and uses his position to his (and the athlete's) advantage! I find his role within the NFL Players Association to be extremely inspirational, not only to myself but also to the players who he helps guide towards the education and resources that they need to fulfill their dreams; a position in sport that we all need to focus more on! In this interview, you see the joy Rahman has, and further explains the most rewarding aspects of his career, and the moment when he realized he was meant to do what he does best. So without further ado, I hope you enjoy this interview as much as I did!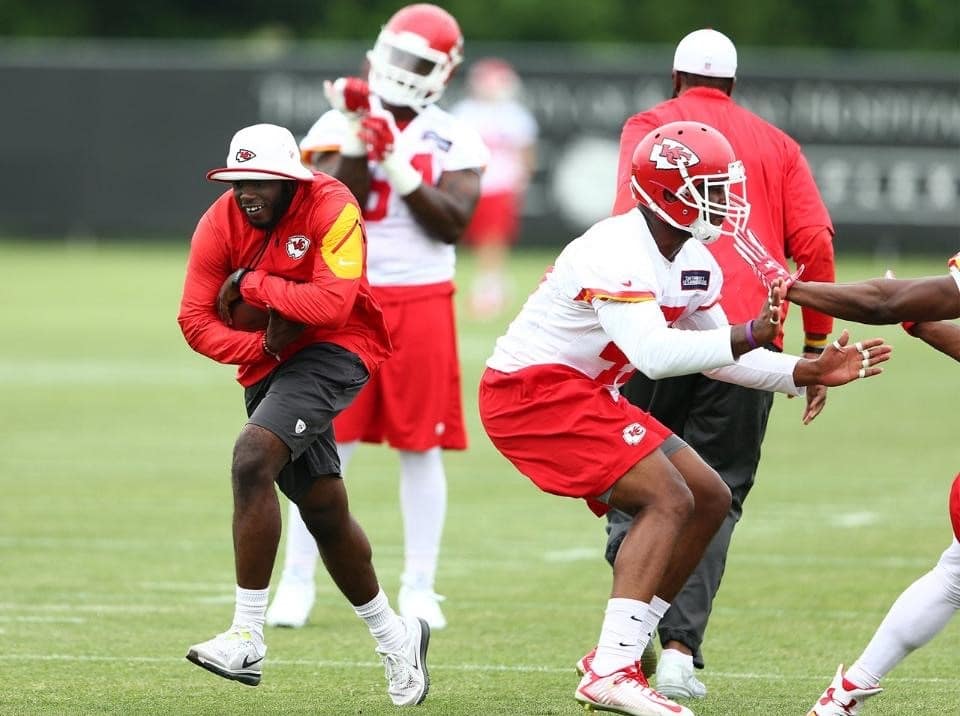 Please note: The interview with Rahman Anjorin was conducted via a typed conversation. Editing changes were made to make it easier to read while maintaining the voice of the interview.
Tell us about your role with the NFL Players Association.
Within the player affairs department, my role as a player-manager is to engage players as they enter the league and identify their individual needs. I educate them on different resources and opportunities that help them succeed both on and off the field. I also work to equip them with knowledge, experiences, and confidence to accomplish their personal and career goals.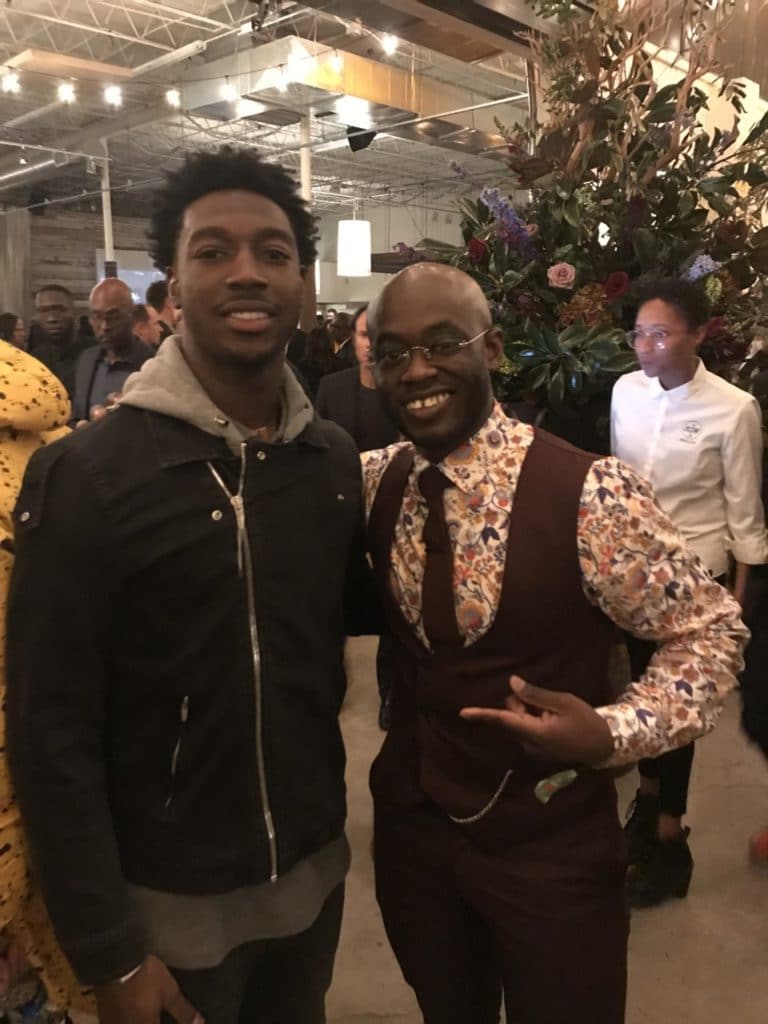 More in-depth, I oversee the continuing education pillar for our active players within the league. This can involve finishing undergraduate degrees, beginning and completing graduate degree programs, certificate programs and even specialty educational programs. I orchestrate and run our Global Job Shadow in the offseason as well. With compliments to our Rookie Onboarding Program, I have 13 teams in which I visit at least twice a year to meet with their rookies and make sure they are aware of their union and the programs and resources afforded to them.
What does a typical day look like for you?
Within my role, I travel a great deal. Along with visiting my 13 teams for the Rookie Onboarding Program, there are the many events we participate in as the NFLPA along with custom and individualized travel for specific matters. When I am in the office a typical day will begin with me reviewing my schedule for meetings and then spending a few minutes each morning brushing up on our different programs and policies to remain sharp on our offerings.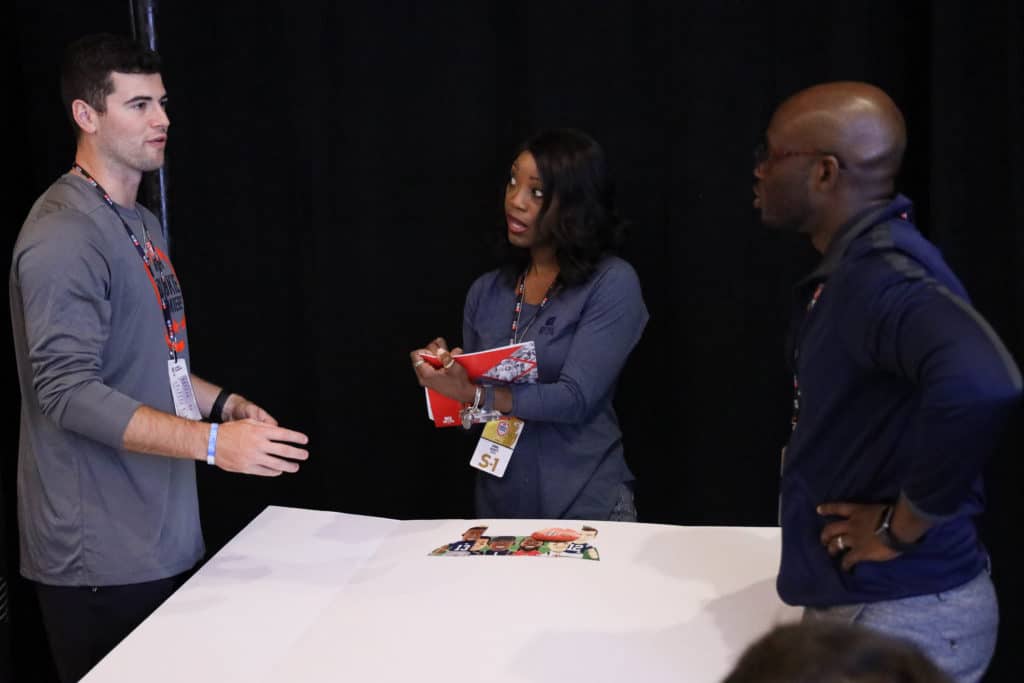 I periodically check-in with our educational partners to stay in the know of any new trends on the horizon. I spend time crafting new ways to promote our programs and resources, namely The NFL's Players Tuition Assistance Plan along with fielding phone calls and messages from players inquiring on the next steps to continue their education. I meet frequently with our communication department with regard to promotion.
Additionally, I always find time to research and vet intriguing academic programs along with potential options for our Global Job Shadow Program guided by our player's interests.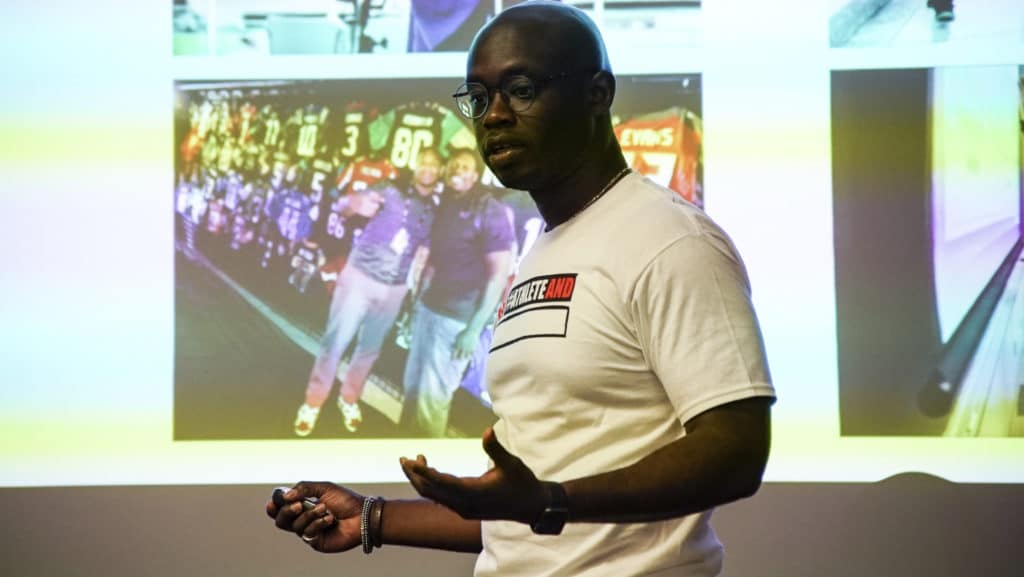 What does the offseason look like for you compared to training camp, preseason, season and playoffs?
The offseason is filled with travelling for events. I attend the NFLPA's college all-star game (Collegiate Bowl), the Super Bowl, the NFL Combine, the NFL Draft, the NFLPA's Rookie Premiere along with visiting some of our career development partners and my initial team visits for the Rookie Onboarding Program being done in the summer. Offseason travel is more events based while in-season travel is more team or club-oriented.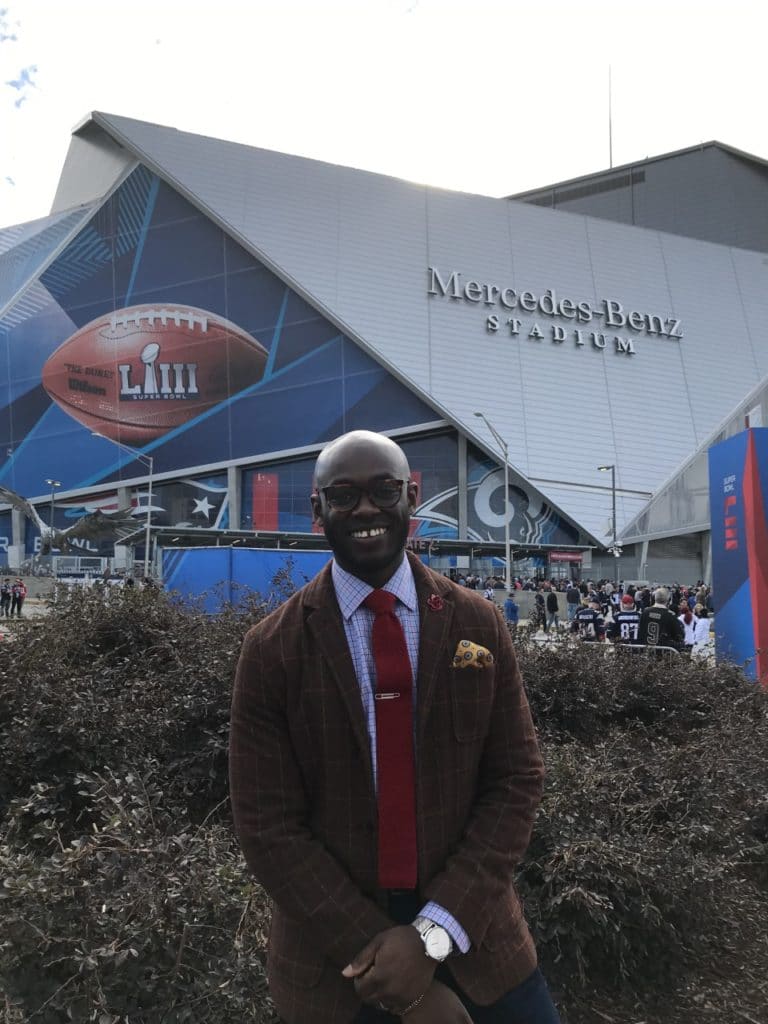 Would you say your path to your current position was quite easy or rather challenging, and can you discuss why?
There is no true path to my current position. It's not laid out like say becoming an attorney or doctor is. While I worked hard and made sure everything that I did was centred around working in the athlete development space and specifically within the NFL, I know that there was a decent sprinkling of fortune along the way for me. I won't say it has been neither easy nor challenging, what I will say is it certainly took persistence, commitment and persevering. Betting on myself has been very effective as well.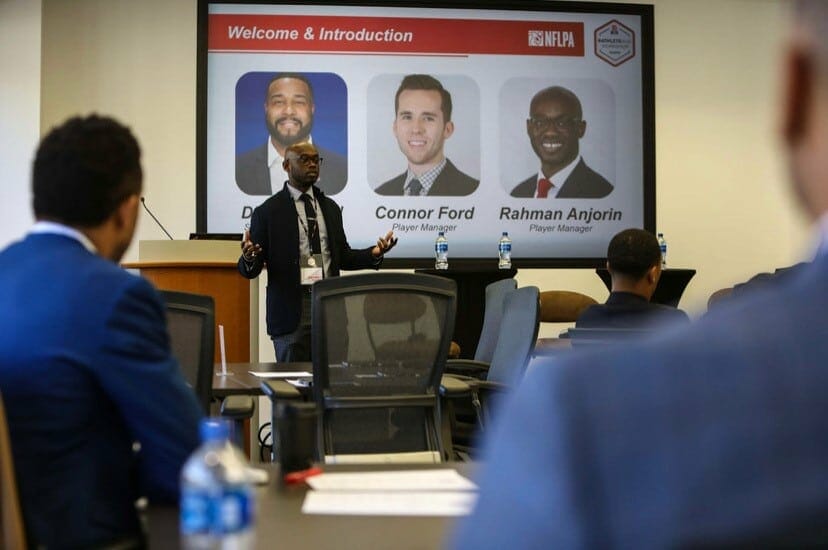 What are the most rewarding and challenging aspects of your role as an NFL Players Association Player Manager?
The most rewarding aspect of my job is without question getting a text from a player showing off his degree or pictures from their graduation. I smile knowing that they have achieved something that no one can take away from them whether it is their undergraduate degree or a master's degree and whether they play 2 years or 12.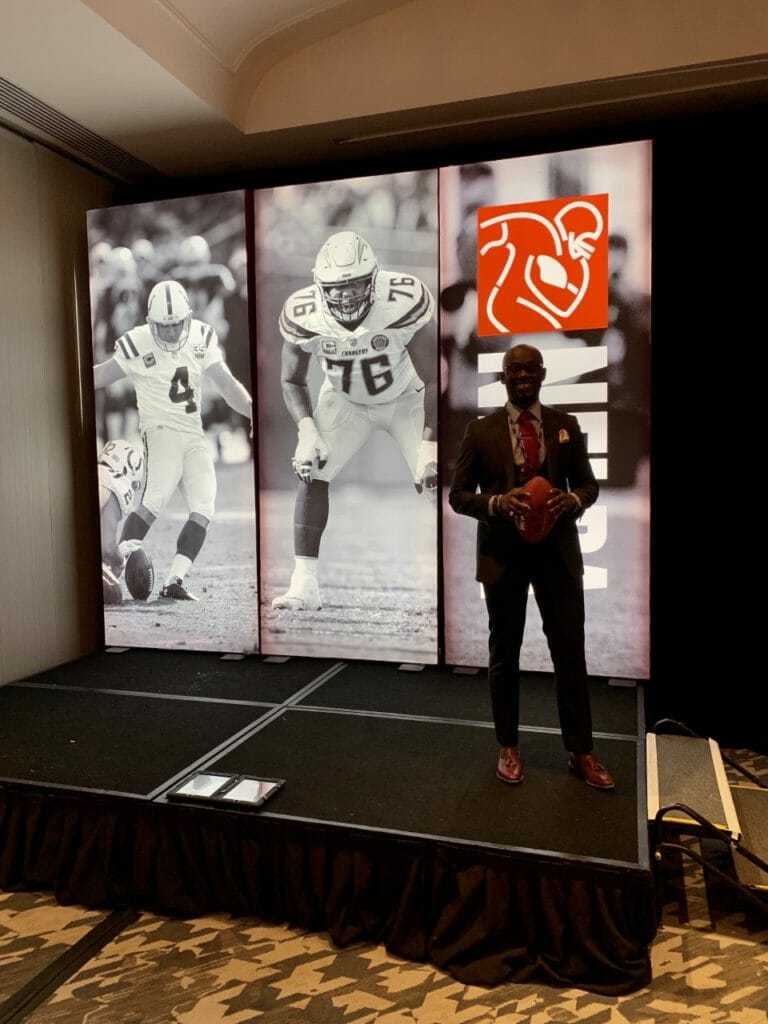 With regard to challenging aspects, the most recent has been the time away from my family over the last year. I left for DC a little over a year ago from Las Vegas where my wife, son and I had been living. My son was a senior in high school and after already moving to Vegas from Kansas City after his freshman year, we knew we couldn't move him again. I trekked back and forth from DC to Vegas and vice versa on my open weekends for the majority of the last year. Balancing a new working environment, a new city, and travel all while missing special moments with my family was hard. This is especially difficult when it's your son's senior year. I made it to as many of the big events as possible doing my best not to miss a beat at work for our players.
Lastly, realizing that you can't help every player is also challenging. Not every player is willing or wants to utilize the resources afforded to them. Early on in my career, I used to take that personally. I now know that in time, most will come around and for those others, you can only show them that you will always be there to assist should they decide to begin the journey of investing in themselves.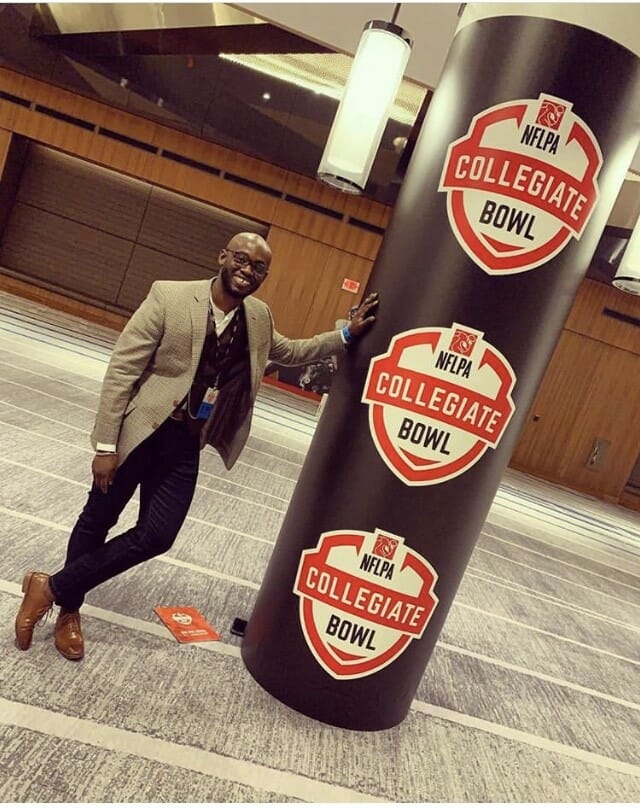 When was the point you realized that you were meant to do this career?
I like to say that there are tiny footballs in my veins. I enjoyed playing the sport growing up but had to start later than I would have liked too because I was in a terrible hit and run accident when I was younger in which a car actually struck me.
"I was in a coma for three days and airlifted to the children's hospital with thoughts that I could be deceased."
After finally getting my feet wet while playing football in middle school, I set my sights on a college scholarship as I transitioned to high school football. I, unfortunately, tore my ACL my junior year and rushed back to play too soon without having surgery and effectively ended any chance of me playing at the college level.
After not being able to play football in college or professionally, I knew I still wanted to be around the sport. My first thought was to become an athletic trainer or physical therapist. But it was actually my job while in college as a facility manager at our on-campus recreation center that made me realize that I enjoyed developing people. It was at this time going into my senior year of college that I thought to merge my two passions and work to develop athletes and help them to not get taken advantage of and getting them to invest in themselves. After getting all my materials in only to apply for my DPT at the University of Florida what I learned was a week too late, I refocused and poured all of my energy into my new career path.
You have a very similar academic background as me, with having Bachelor of Science in Kinesiology, and a Master's degree in Sport Management. Tell us about some areas they don't teach you at school about working in the sport industry that you've picked up in your experience.
I was told going into graduate school that they didn't specialize in preparing students for working in the athlete development space but more so the business side of sports.
"In working for a club, a quintessential league office and now a sports union, I have learned that each has its own ways of navigating and rules of engagement."
My working experience has helped to shape the way I look at certain things and use specific hats and/or brains to access a situation. There is no way for schooling to put you in the mindset and equip you with how athletes think, especially at the professional level. Only work experience can do that. One thing my Master's program did do was make sure the "fan" was out of me and I am very grateful for that. I would not be nearly as successful had that not happened. Athletes can sniff that out a mile away.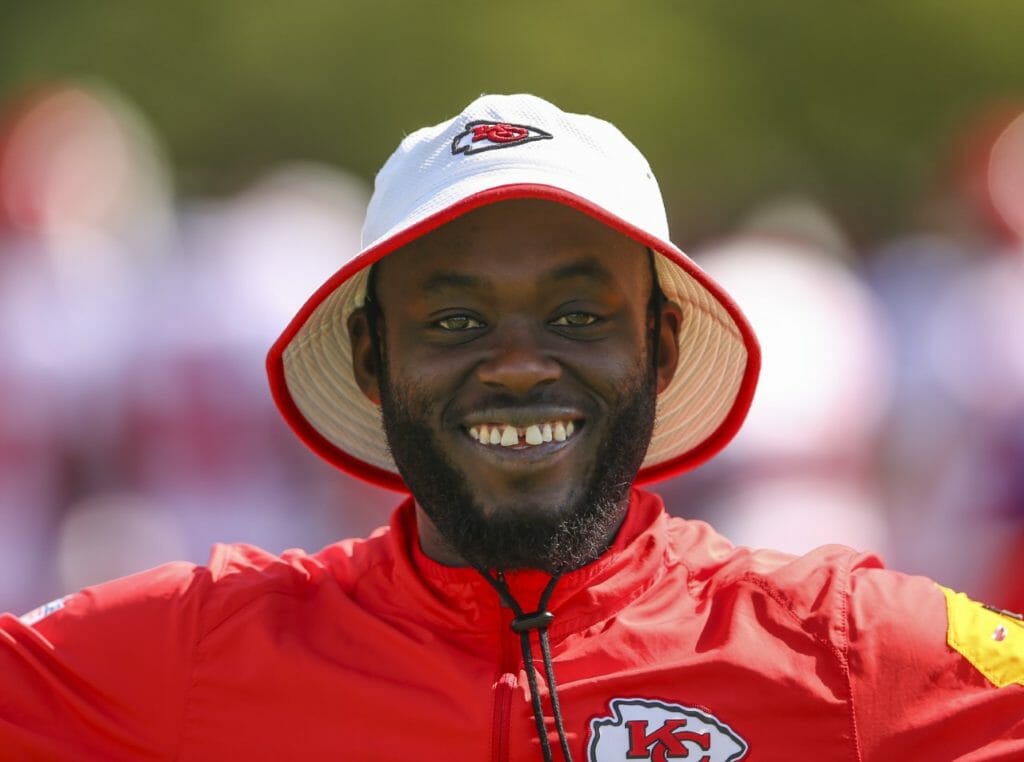 What surprised you the most about starting a career in the sport industry?
To be honest the demands of working around-the-clock and it is expected. I remember getting a call once and receiving a congrats and an offer to work with one of my former organizations and after explaining how I was in a wedding and would need to miss some time a month or two down the line, I was told, "we would figure it out but employees miss birthdays and weddings there and that was simply the precedent for everyone across the board." I enjoyed working there but the point was made very clear from the onset.
What would you include on a list of your top 3 biggest accomplishments (or moments) between working in sport?
1

40 Under 40 Award

Being honored this year in Georgia Southern University's Class of 2019 40 Under 40
2

UFC Athlete Retreat

Crafted and planned educational programming for UFC's 1st-ever Athlete Retreat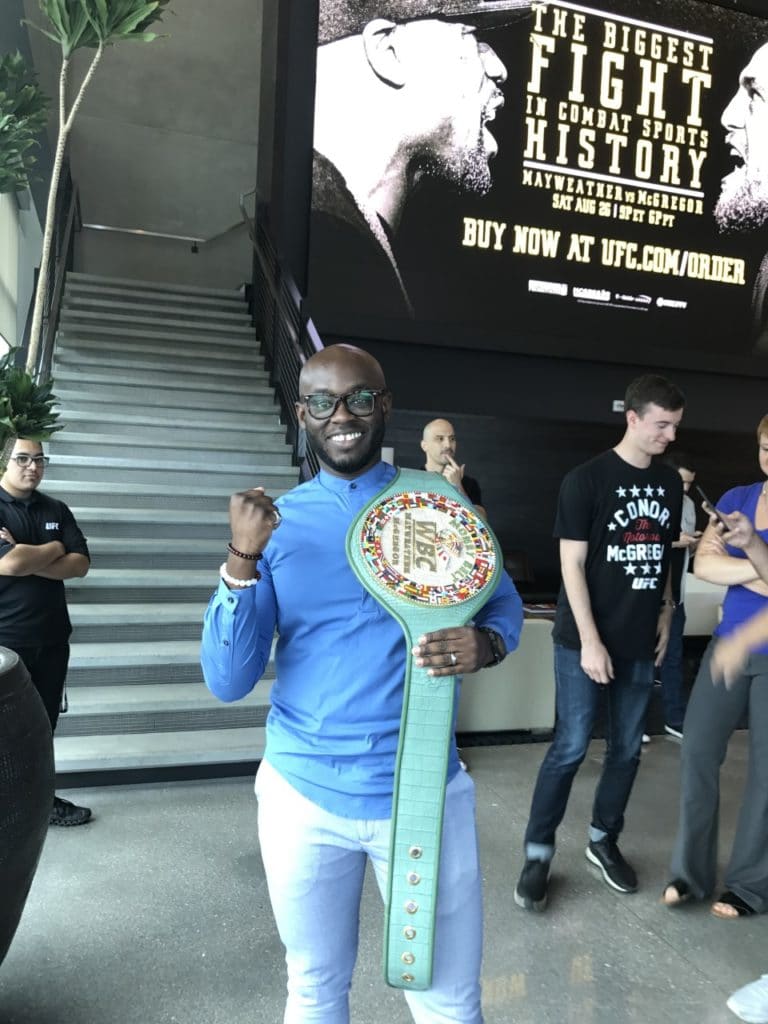 3

Working With The Kansas City Chiefs

While in KC with the Chiefs, we led the league with players going back to school and completing offseason job shadows and internships every year I was there
Final Thoughts
There is no greater power in this world than when you have the ability to help another person succeed – and that is exactly what Rahman Anjorin does on a daily basis! Whether it be through helping new players find their passions, guiding players through the educational system, or promoting programs like the NFL Player's Tuition Assistance plan, Rahman has dedicated his life to helping young athletes succeed both on and off the field – and for that, we can all admire him and the work that he does. He shows a very real perspective in sport, outlining the ebbs and flows of working in his position. Rahman was truly a joy to speak to, and we're thankful for people like him who focus on athlete well-being, and career setting. We're looking forward to keeping up with Rahman, and seeing what he accomplishes next!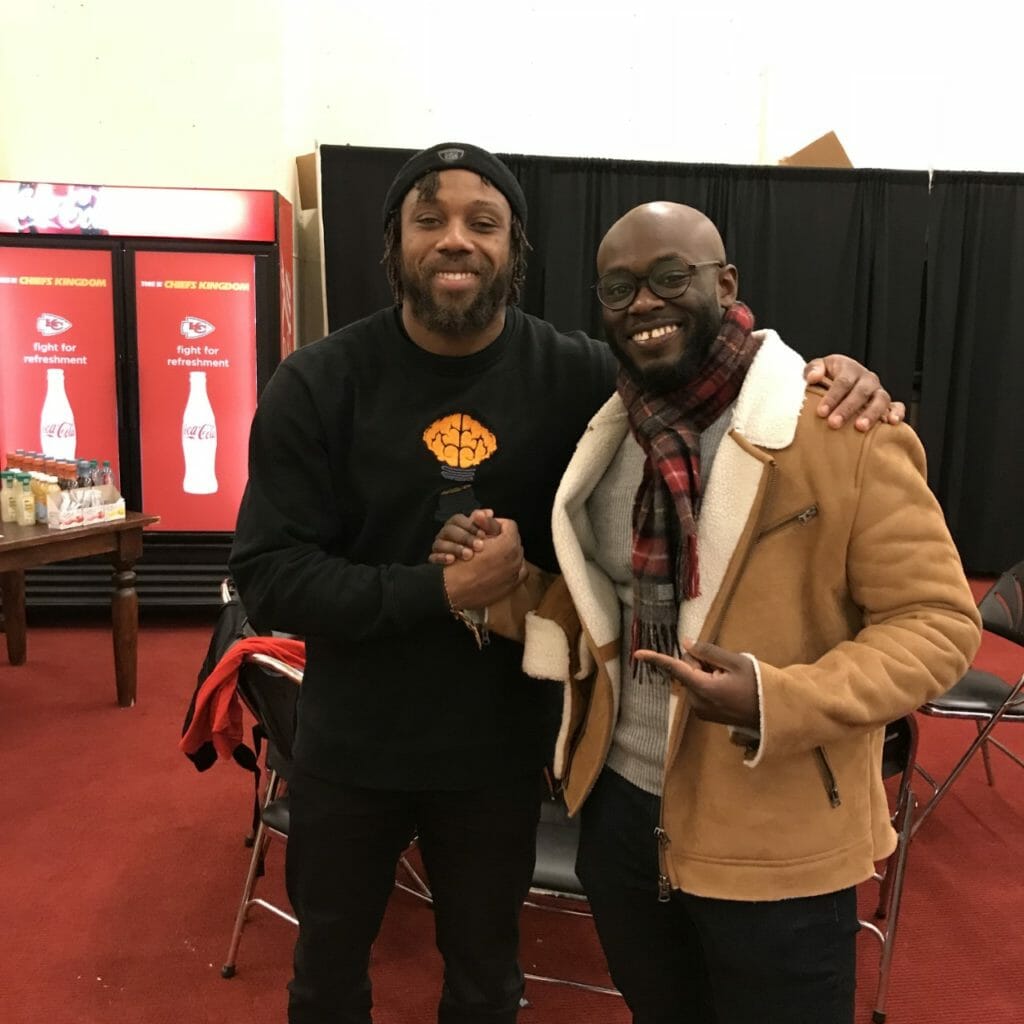 ---
Rahman Anjorin
Interview by Amanda Hope
Posted November 18, 2019 in Industry Profiles