Claus Souza is an Assistant Strength and Conditioning Coach for the Denver Nuggets. Claus took to Instagram to make the announcement about 5 weeks ago, which timed perfectly with Nick Reick's recommendation to interview him. Before that, Claus was the popular and gregarious strength coach for the Auburn Women's Basketball team. In addition to his passion for strength and conditioning, Claus Souza is a passionate and skilled jiu-jitsu athlete. We didn't get a chance to ask him about his jiu-jitsu prowess, but we covered what his role with the Nuggets will look like, highlights from his career so far, and advice to aspiring strength and conditioning coaches. Enjoy!
Please note: This interview with Claus Souza was conducted via live chat. Editing changes were made to make it easier to read while maintaining the essence of the interview.
Tell us what you do as the Assistant Strength and Conditioning Coach for the Denver Nuggets?
Currently, I'm the Assistant Strength and Conditioning Coach for the Denver Nuggets. Our roles as strength coaches are to provide our players with the best environment possible in order to enhance their abilities to perform at an even higher level.
With that said we have to make sure we have to have a sound plan for their development. This plan will encompass all multitudes that can affect training (ie. sleep/recovery, nutrition/hydration, and the physical training itself). Through monitoring those facets we hope to make the right implementation with the strength and conditioning training that will lead to a positive adaptation for the players.
So, a normal day on the job will have us making sure players are eating well and hydrating prior to training (breakfast) … then we train the players either on the court or weight room which then is followed by skill development/playing the sport. Once that is done we wrap up with some good post-training nutrition (post-workout shakes/lunch) and send them on their way. In the hopes that through the time spent together, we made a lasting impact that will influence their behaviour when they aren't with us.
The best part of my job as a strength and conditioning coach is working with people! We get to "give strength!" [laughs]! Not only do we give strength physically, but also with a positive attitude day in and day out! Plus, there's always something to be learned from everyone and anywhere really. Learning parallels are awesome!
Can you list and describe a few highlights from your career in sport thus far?
1

Being In The Locker Room

When Auburn was selected to go to NCAA tournament was incredible! It's like you get to see all the player's hard work culminate into that moment. It was a pretty awesome feeling!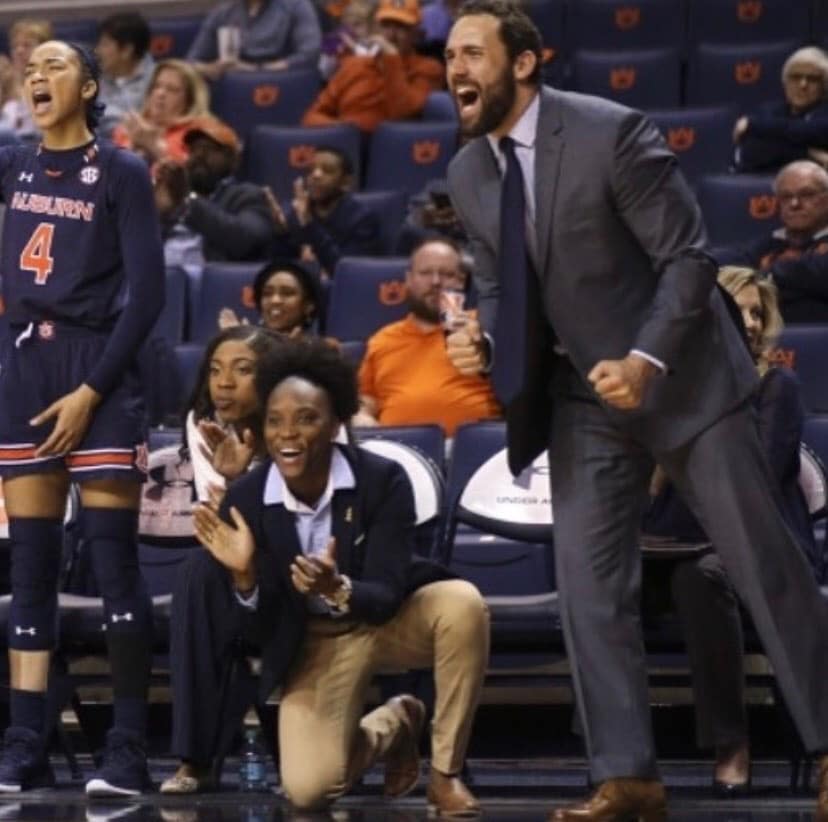 2

Getting Action Shots

Every time an athlete presented me with an action shot/picture of themselves playing their sport, it's a highlight moment for me, because I collect them [laughs].
3

Last Session Of Summer Training

I also love the last session of a summer block of training! It's usually something fun and different. Those moments are amazing and we all get to look back and for a split second appreciate all the work that went into previously!
4

Being Around Athletes & Coaches

Finally, I love just being around the athletes and coaches. We get to travel together, share meals together, train together etc. Those moments are incredible and the conversations at those moments to me are the most precious thing!
5

Getting The Call

Getting a call with a job offer to work for the Denver Nuggets was a big highlight for me too, of course, ha!
Would you say your path to your current position was easy or rather challenging?
Absolutely not easy at all, but definitely worth it!! If you're passionate about something you can endure most of the hardships. Plus I always, luckily, had great people around me that helped me in multiple ways!
The lowest point of my career came when I was in grad school. When I was in school, I was a Grad assistant for strength and conditioning. That time in my life almost broke me. On another hand, that time also made me stronger to endure anything. It's funny cause sometimes the lowest point can also be the highest point from a learning standpoint! It really helped me figure out who I was and what I stood for.
What advice would you give to someone who is looking to become a Strength and Conditioning Coach as a full-time career?
1

Put In Work!

Be ready to put in the work! Be ready to jump into an internship for free working 10hs/day.
2

Be A Coach

Don't underestimate any opportunity to coach! Don't chase the jersey or the fancy athlete. Be okay with learning how to coach any population!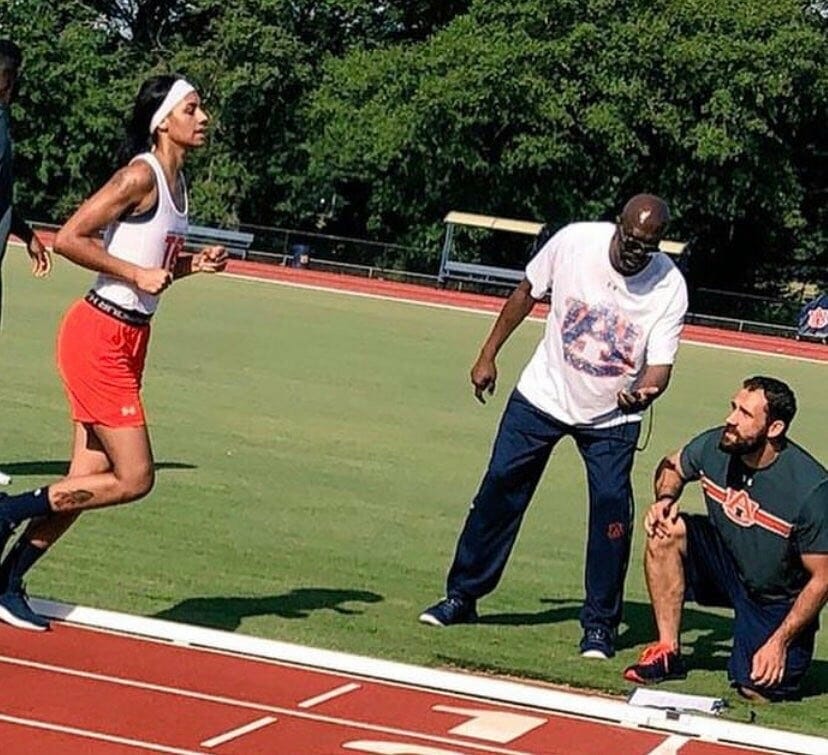 3

Seize Opportunities

Jump into any chance that actually allows you to coach hands-on. Get experience coaching a whole variety of clients! That will give you perspective for anything you do from there on out.
4

Always Learn

When I was younger I just wanted to coach athletes. Now looking back – I've learned so much from all the clients I worked with, especially the ones that weren't training for any sport.
Does anyone come to mind that you think we should interview for SPMA next?
1

Josh Washington

Josh Washington is the Men's Basketball Strength and Conditioning Graduate Assistant at Auburn University. He has the right mindset for the field and it would be an interesting read for anyone that wants to break into the field.
2

Candice Walls

Candice is the Assistant Director of Athletics for Athletic Performance at the University of Louisiana Lafayette. She climbed to the top of our profession! She's played two roles including strength coach and administrator of a department. Plus, she is a semi-pro boxer. So, she'd make for a unique interview.
3

Ryan Benoit

Ryan is the owner of Positive Inception clothing brand. He's also a Canadian sport management graduate. Also, he's a sports fanatic that through his disability found a way to motivate and inspire those around him. He has cerebral palsy, but that never stopped him from anything!
4

Morris Henry

Morris is an Assistant Strength & Conditioning Coach at Auburn University and a young up and coming coach. I think he'll be head strength coach one day. Just wait and see!
5

Felipe Eichenberger

Felipe Eichenberger is the Head Strength coach for the Denver Nuggets. He'd make for a great interview because he's a fellow Brazilian and has an amazing perspective on training.
---
Claus Souza
Interview by Phil Goldberg
Posted September 3, 2019 in Industry Profiles