About SP

ort

MA

nagement Hub
The ULTIMATE hub for SPort MAnagement. CONNECTING JOB SEEKERS to meaningful sport industry careers with the EMPLOYERS looking for their SKILLS, PASSION, and DESIRE necessary for working in sport. We feature job opportunities in sport across CANADA and the UNITED STATES. And we produce digital content daily for sport industry employers and candidates.
About
SP
ort
MA
nagement Hub
SPortMAnagementHub.com is a website dedicated to being the ultimate one-stop-shop for all things SPort business in North America. Come and find the best content in the SPort business, chosen by industry experts with YOU in mind. We launched in 2019, with the mission of creating a HUB that catered directly to aspiring and current SPort industry professionals.
Job Board
The job board presents great opportunities for sport organizations and sporting professionals to connect and explore careers in sport.
Resources
What you want matters so we have fantastic resources for you regardless of where you are in your sport business career.
Industry Profiles
Industry profiles provide insight and impressions of working in sport. Be inspired and motivated by the information shared by industry professionals.
The Shelf
The Shelf is a great resource of a variety of media that relates to the world of sport.
Academic Insights
Academic insights/industry trends examine contemporary issues and relevant discussion in the sport industry.
PLAYER SIDE OF SPORT is a team of sport-oriented individuals sharing their stories and expertise in the dynamic and competitive sports industry. SPMA team members continue to network and showcase their skills, providing relevant and innovative information on a variety of platforms. The diverse backgrounds and experiences of our contributors provide unique and interesting insight. We are excited to give a voice to the many talented sport business contributors on our team as they continue to provide insight into the evolving business of sport. We hope that our stories and experiences provide the resources and motivations to build your career in sport.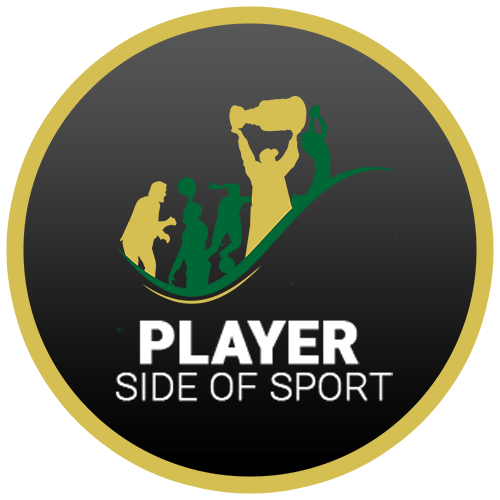 The people that make SPMA go.