Well… this is a first for us. We've never had an agent featured on our SPort MAnagement (SPMA) Hub! So, when I first reached out to one after seeing her amazing stuff, I was hoping she'd agree. I couldn't be more pleased that she, Colby Schinto, agreed to chat. Colby Schinto is a certified NBA Agent and the youngest woman ever certified and is currently working for Artest Management Group (AGM). She provided great insight into her role as a certified National Basketball Players Association (NPBA) agent, becoming the youngest woman ever certified and strategies to be prepared for negotiation. My favourite part was hearing about her connection to NBA legend Metta World Peace and how her role involves multiple sub-roles. But it was hard to choose a favourite part because I enjoyed every bit of this feature. I hope you do too!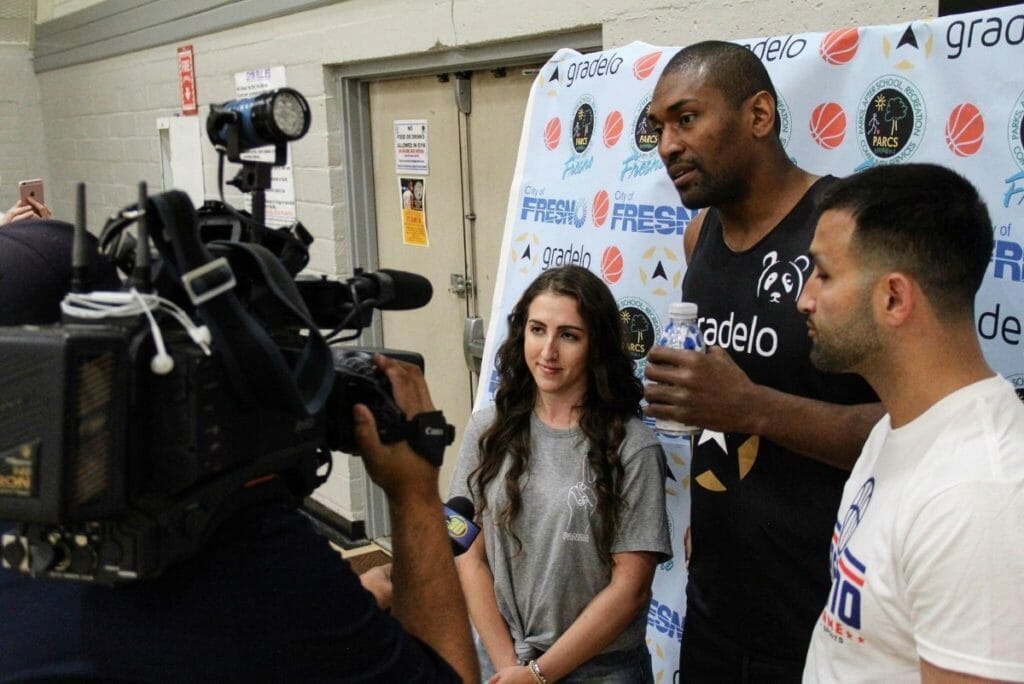 Please note: The interview was conducted via a typed conversation. Editing changes were made to make it easier to read while maintaining the voice of the interview.
Tell us about your role as an NBA agent with the National Basketball Players Association (NBPA).
I started my sports career right out of college [university in Canada] when I accepted a job with the LA Clippers. I interned for the Group Events department and reconnected with Metta World Peace, who at the times just resigned with the Lakers.
Then, I was very fortunate enough to tell Metta that I wanted to work in sports, and he graciously gave me an opportunity to work for him. After a year at the Clippers, I moved to New York to work for the North American Soccer League as the Commissioner's Assistant. It was then, I knew this opportunity would teach me more about the league's perspective, even though it was not in basketball. I saw the communication gap between agents, the league, and players, which is when I moved back to LA to pursue becoming an agent. I went back to work another season with the Clippers, as I studied for the NBPA agent exam.
"After studying for months, I passed the exam and became the youngest woman certified in January 2019."
Since then, I have continued to work with Metta World Peace and began working with other players and celebrities as well. I wear multiple hats and cater to my role to each clients' needs.
My role varies from, agent, to manager, to public relation, to event planner and everything in between.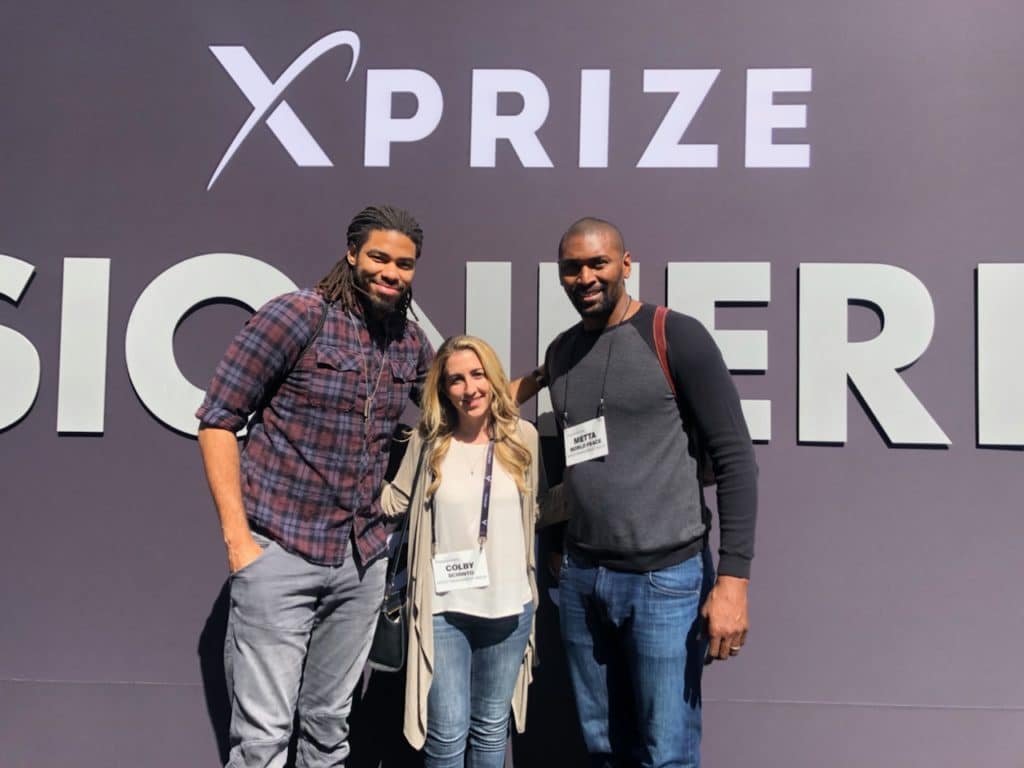 Congratulations on being the youngest certified female NBA agent! Would you say your path to your current position as an NBA agent was quite easy or rather challenging, and can you discuss why?
Becoming an agent, I didn't take the typical path. I didn't attend law school or work at an agency, I rather learned all aspects of the sports industry (player, team, league) and realized I wanted to work with them all.
The sports industry is highly competitive, and I've been fortunate enough to get my foot in early. I do consider myself extremely lucky in the opportunities I've been given, and I think it goes back to just being prepared at any given moment and sticking through the challenges. Being a young woman, in the male-dominated industry, there are some people that question my credibility and motives, but it is important to stand your ground. Nothing feels more accomplishing than when you surpass not only others', but your own expectations.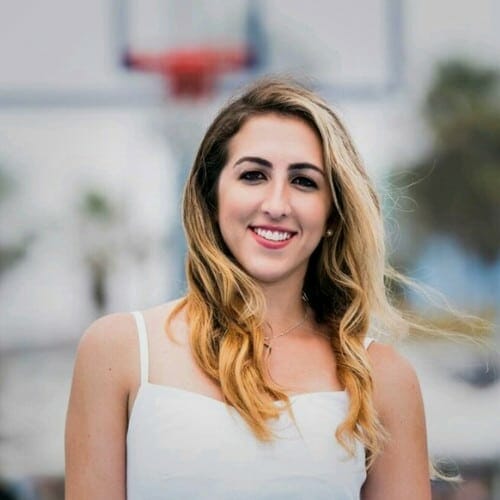 What does a typical day look like for you as an NBA agent?
Being an agent, no two days are the same. I am on call 24/7, and each client has different requirements, so my role varies from day-to-day. When clients are in town or local, typically we start the day working out. From there I drive all over LA, taking meetings and calls with brands, coaches, trainers and potential business opportunities. A few nights a week, I'll attend press events with clients to give them exposure or to build their network. My daily routine changes drastically based on the time of the year (off-season vs. season).
Negotiation and representation require much attention and with both come struggles. Are there any strategies you use to overcome particularly challenging situations in your field?
I think just staying organized and ready at all times has been super helpful. I have always been organized in every aspect of my life, from keeping my house clean, to keep each's clients' schedule color-coded in my calendar. In regard to negotiations, doing your homework and research is necessary, so you go into every meeting prepared. Not every meeting will go as planned, but you can't be hard on yourself as long as you're prepared and gave it your best.
What is the best thing about your job as an NBA agent?
As an NBA agent, I am constantly meeting amazing people. It is always so interesting hearing others' stories, whether it be other pro athletes, tech entrepreneurs, or some of the top CEOs, they all are so motivated and passionate about what they do. It is a humbling experience to sit and talk with people that have accomplished so much and to be seen as a peer.
What are 3 essential skills you believe are needed to succeed in the industry of professional sport?
1

Networking

The sports industry is all about who you know. It is important you learn how to maximize your network and utilize your resources, while also being a resource for others.
2

Flexibility

You have to be able to adjust to any situation you may be thrown. You have to be able to work with your clients and peers to do what is necessary even if it's not "in the job description". Which goes along with, being able to read your audience and make decisions and act accordingly.
3

Passion

You have to love what you do! No matter the industry, there will be days that drive you crazy, but if you have the deep-rooted passion in the industry you will push through and take all hiccups as a learning experience.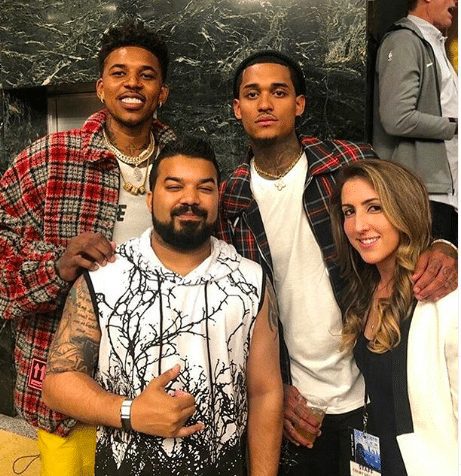 Final Thoughts From Hayley
I am so excited about Colby Schinto's success and I am hopeful that more confident, forward-thinking women take on the role of agents in the near future. With Colby Schinto being the youngest woman to be certified as an NBPA agent, it looks like baby steps are being made in that regard. It was an absolute pleasure for me to bring Colby Schinto here to share her story with our audience. To follow her continued success, be sure to follow her on social media (below her name) and check our socials as well for any noteworthy moves!
---
Colby Schinto
Interview by Hayley Michie
Posted October 14, 2019 in Industry Profiles